Susie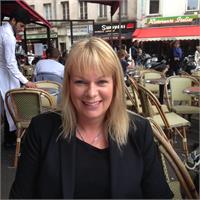 Susie is from Aberdeenshire, Scotland and first came to Paris 5 years ago to visit friends and
fell in love with the city. After visiting on numerous occasions her husband, Mick, was
offered the opportunity to relocate and the rest is history.

She has a vast experience and knowledge in all aspects of fitness, initially training in Aerobic Dance and Gymnasium Instruction, before moving on to the Mind/Body disciplines of Chi Ball, Pilates and Yoga, gaining the Pilates Institute of London certificate in 2005 and completing CYS 200 hour certificate in Yoga in 2006.

She has a particular interest in seasonal Yoga and working within the principles of Traditional Chinese Medicine to gain equilibrium in both mind and body.

Susie aims to make everyone feel welcome in class and encourages people of all abilities to fulfill their fitness goals. Her classes are structured with lots of options, so whether you are a beginner or more advanced student, the class will be suitable for you.

Susie instructs the following: Pilates and Core Fusion - 60mins
The aim of this class is to strengthen the core muscles which support the abdominals and lower back as well as create strength and flexibility throughout the body. The focus is on creating good body posture and gaining a long, lean look to the muscles. All levels are welcome, so do not be afraid to come along and try. It's fun!!
Susie is currently not instructing any classes.