Atie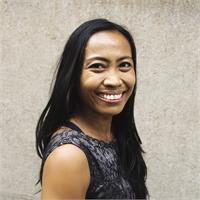 Atie is from Indonesia and claims that she is still pure Indonesian even after living in Tokyo, New York and now Paris. She earned her 200 hour yoga teacher certification and Level 1 Restorative certification from Yogaworks in New York. Following her loving husband, she arrived in Paris in November of 2015.

Her personal fitness regime includes dance classes, CrossFit, and weight lifting. However, yoga is her passion and stable foundation wherever she happens to be living. According to Atie her experience in yoga brings enlightenment and liberation for her being, and her practice is the ultimate journey to herself: body, mind and soul.

She has taught corporate/group classes as well as private clients in New York and Jakarta. Her style when guiding Vinyasa and Hatha Yoga classes is energizing, challenging, and playful and at the same time calming and nurturing. She believes that a smile is as important as the breath. "Yoga is for everybody and every body", and she encourages students not hesitate to ask her about postures and their modifications.

Her exploration of Yoga extends to other styles such as Iyengar, Dharma Yoga and Ashtanga. Patanjali's "Yoga Sutras" is the book of choice that she is always returning to, and that she brings with her wherever she travels.

As happy as she is in all of her other fitness endeavors she is on the lookout for a Badminton partner, so get in touch with her if you would like to play!
Atie instructs the following: