Maja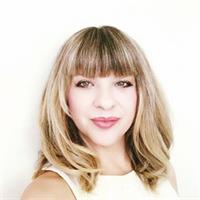 Maja Savic is a professional vocalist, voice teacher, Reiki Master (Rainbow Reiki School by Walter Lübeck), healer, motivator and a soon to-be certified Yoga instructor (TT200) from Divya Yoga School (Multistyle).
Originally from Croatia, after a few years of frequent visiting she moved to Paris in 2014 where she teaches singing, holds workshops for singers as well as relaxation techniques to help reduce stress in every-day life. She was initiated into Transcendental Meditation as well as Tibetan Meditation in 1999 and has always been a supporter of Meditation as a meaningful tool to connect with your Inner Self and live a more peaceful life. In 2012 she completed the Art of Living course (by Sri Sri Ravi Shankar) and now uses Sudarshan Kriya technique as her home practice. Yoga has been present in her life since 1997 when she started practicing Yoga in Everyday Life. In the following years she has been trying out different types of Yoga, and exploring more during her teacher training in Croatia, but has chosen the path of traditional hatha Yoga, by Sri Dharma Mittra, called Dharma Yoga. She plans to specialize in this field in the future and hopes to spread these teachings.
She combines techniques used for voice teaching, Yogic techniques with the focus on breath, personalized meditations, affirmations and Reiki treatments to improve health - body, mind and soul, learn to relax and de-stress, connect with your true self and attract what you want in life. She is a promotor of positive thinking, healthy living, who likes to inspire and motivate others to live fully and follow their heart.

Maja is currently not teaching any regular classes with us.
Maja is currently not instructing any classes.