Guest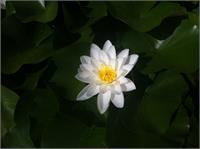 We often invite a number of Guest teachers to make our timetable more varied and get a chance to experience meeting and practicing with new exciting people. Look out for special announcements.
Guest instructs the following:

INTRODUCTION TO MINDFULNESS WORKSHOP
with Fennel Waters

Sunday, March 5 * 17h-19h * 25€

DESCRIPTION

This workshop is an introduction to neuroscience and Mindfulness – how our minds work and how we can use meditative practices to improve cognitive functions, love of living, and health.

You will leave with a fundamental understanding of:

The different functions of the brain
The affects of stress on the brain and vice versa
"Doing" and "Being" modes

Additionally, tips and exercises will given and practiced to help you achieve more mindful living during your day to day activities.

WHAT TO BRING AND WEAR

Wear comfortable clothing (option to bring a pullover/cardigan/small blanket for warmth if needed)
Bring a mat and/or cushion to sit on (we will be laying, or sitting if you prefer, for some exercises)
A pen for taking notes (a small workbook will be provided)

DIRECTIONS

35 Rue St Roch - Salle Delafosse, 75001

Location addresses and transportation details can be found on the 'Contact Us' page:

http://www.affordableyogafitness.com/pages/contact



When you enter the building, look for the Affordable Yoga signs to guide you to your specific room.

Any problems, follow link for teacher's phone numbers:

http://www.affordableyogafitness.com/pages/contact



ABOUT THE TEACHER

Fennel is a Brit who has lived in France since 2004. Interested in self-development since her teens, Fennel has studied self awareness, emotional intelligence and meditation for the last 20 years to help both herself and others in improving their health and well-being.

Fennel is an accredited coach (4 years with the FCO - Foreign & Commonwealth Office) and an accredited Mindfulness trainer (for both the 8 week Mindfulness Based Stress Reduction and Mindfulness in organisations) who has designed and presented workshops in Mindfulness (including walks and guided meditations), Neuroscience, Emotional Eating, Coaching, Performance Management and Handling Feedback.

Alongside private practice, she regularly works with organisations including the OECD, the British Embassy, the Home Office and the British Council. She is also part of the FCO Wellbeing Network (based in London).

~~~~~~~~~~~~~~~~~~~~~~

REFUND AND CANCELLATION POLICIES

Refunds will be available as Affordable Yoga & Fitness account credit up until 72 hours (or 3 days) before the scheduled workshop. No refunds of any form will be given after this deadline. Cancellation and refund requests may be sent to

support@affordableyogafitness.com.



"Early Canceling" the workshop yourself 2 hours or more before the start time will not reinstate your credit. You must directly contact Support to request this action.

Low Attendance Cancellation Policy:

There must be 4 or more participants registered for this workshop 48 hours (or 2 days) before it is scheduled to take place. If not, we will need to cancel the workshop. In this case, you will be notified of the cancellation and you will be refunded in the form of Affordable Yoga & Fitness account credit that can be used towards future workshops, or any of our classes and services.