Dance'N'Shape! Zumba Style Workout
This class is taught by: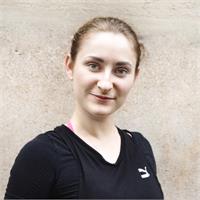 Iuliia Sotnyk comes to Paris from Ukraine. A student at Rick Odums Institut in Paris, she arrived in 2014.

A graduate from Kirovograd state pedagogical university in Ukraine, Iuliia also attended Norwegian College of Dance in Oslo in 2011. She holds degrees from both Universities.

She dances ballet, modern, contemporary, and jazz. She has also been an active dancer in Sport dance (disco, disco-freestyle, hip-hop, dance show) and has participated in many international competitions. She has won three First Place awardss in the world championship in Italy in 2007.

Iuliia loves to be creative and see people enjoying her class.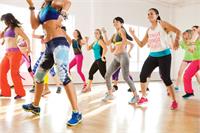 A fun way to improve your physical fitness with dance moves from different kinds of styles, mostly varying from salsa, merengue, dancehall and hip hop. Mandatory in the classes is: shake your bum and have lots of fun! The dance level varies from easy to challenging steps, so anyone can join.
This class is taught in English, please ask your teacher is you need any help understanding!

Une manière amusante d'améliorer votre forme physique avec des mouvements de danse de plusieurs styles (salsa, merengue, hip hop). Les pas varient de facile à plus difficile pour ouvrir le cours à tout le monde.
WHAT TO WEAR AND BRING
- This class will require you to wear trainers/sports shoes. - Please wear comfortable clothes that don't restrict your movement.
- Water
- Yoga mats are NOT required.

CLASS LEVEL
Can be adapted to all levels from beginner to advanced, so every interested individual is welcome at all classes. The instructor will demonstrate all exercises in detail and give different options for participants of different levels.
When you enter the building, look to follow the Affordable Yoga signs to your specific room.
*Please note that there is limited mobile phone reception at the studios. If you need to contact the instructor, please do so at least 20 minute before the start of class. Since our teachers will be busy checking in students with their personal smartphones starting 15 minutes before class, please send a text as opposed to calling as they will most likely not be able to take a call. No communication will be possible after the start time of class.

HEALTH SCREENING
Please notify your instructor if you have undergone any recent surgeries or are currently experiencing any physical injuries. While yoga has many very beneficial health effects, we want to know how to best work with each of our student's individual restrictions. Please consult a doctor if you have any personal concerns about practicing yoga or fitness.
Upcoming classes: