Pilates and Core Fusion
This class is taught by: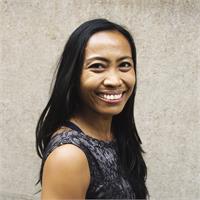 Atie is from Indonesia and claims that she is still pure Indonesian even after living in Tokyo, New York and now Paris. She earned her 200 hour yoga teacher certification and Level 1 Restorative certification from Yogaworks in New York. Following her loving husband, she arrived in Paris in November of 2015.

Her personal fitness regime includes dance classes, CrossFit, and weight lifting. However, yoga is her passion and stable foundation wherever she happens to be living. According to Atie her experience in yoga brings enlightenment and liberation for her being, and her practice is the ultimate journey to herself: body, mind and soul.

She has taught corporate/group classes as well as private clients in New York and Jakarta. Her style when guiding Vinyasa and Hatha Yoga classes is energizing, challenging, and playful and at the same time calming and nurturing. She believes that a smile is as important as the breath. "Yoga is for everybody and every body", and she encourages students not hesitate to ask her about postures and their modifications.

Her exploration of Yoga extends to other styles such as Iyengar, Dharma Yoga and Ashtanga. Patanjali's "Yoga Sutras" is the book of choice that she is always returning to, and that she brings with her wherever she travels.

As happy as she is in all of her other fitness endeavors she is on the lookout for a Badminton partner, so get in touch with her if you would like to play!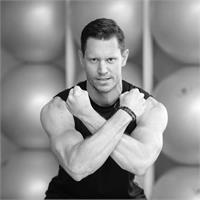 Miki is an experienced certified bodyART Instructor and a Nike Master trainer from Budapest. He moved to Paris in 2016 following his partner. He started his career as a professional swimmer and a fitness trainer winning multiple awards in Hungary. Always with a positive mind, Miki uses several training methodologies which all connect during his classes.

His passion for bodyART started when he was looking for more than a personal practice, specifically a methodology connecting mind and body together. He fell in love with the way bodyART combines a unique and harmonious synergy with a fun, intense and rehabilitative experience. bodyART has changed the way Miki approaches training methods for himself and for others. Now present in 22 countries, based on the Traditional Chinese Medicine principals of Yin and Yang, it is a functional training system that balances strength, flexibility and mental concentration at the same time.

Miki is now passionate about bringing positive energy and happiness into people's life through the practice of bodyART. His classes are opened to all ages, genders or levels. All classes are performed barefoot with your body as your own equipment and uses breathing techniques to equalize your powerful and dynamic energy.

During the classes he motivates students giving variations for total newcomers to yoga as well as fitness addicts. bodyART means freedom for every participant on a personal level. Miki is there to support you through the whole training whenever you need advice or an encouraging smile.

Follow him on facebook or instagram for more information about his latest news, retreats, or classes.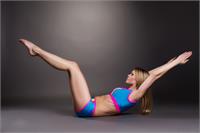 Pilates is a system of controlled exercises that engage the mind and condition the total body. The blend of strength and flexibility training improves posture, reduces stress, and creates long, lean muscles without bulking up. Pilates takes a balanced approach so that no muscle group is overworked and the body moves as an efficient, holistic system in sport and daily activity.
These classes are guaranteed to strengthen your abs, burn fat and sculpt your body!
This class is taught in English, most of our teachers do speak some French, don't hesitate to ask for help understanding.
Le Pilates est une pratique qui renforce le corps entier, sans trop travailler une partie ni oublier une autre. Le mélange d'exercises de force et de souplesse améliore la posture, réduit le stresse et sculpte les muscles. Le cours est en anglais mais n'hésitez pas à demander des précisions si vous ne comprenez pas. Prenez votre tapis de yoga ou une serviette, une bouteille d'eau. Ce cours est pratiqué pieds nus et il est ouverts à tous.
WHAT TO WEAR
-Comfortable clothes that don't restrict movement
-This class is generally practiced barefoot
*Showers and designated changing facilities available only at Studio Bleu in 75009; all other indoor locations have restroom facilities available for changing.
WHAT TO BRING WITH YOU
-Mat or towel (there are no mats available to borrow in the spaces)
-Water Bottle
-Optional - Yoga props - blocks, straps, cushions, etc
*Yoga mats are available for purchase for 24€. Non-toxic materials, variety of colors, size: 63cm x 183cm. Follow link to purchase:
http://clients.mindbodyonline.com/classic/ws?studioId=39852&stype=43&prodid=10162
Mats can be delivered to our classes in the locations in 75001 (St. Roch), 75015 (Etienne Pernet) and 75009 (Studio Bleu). Once ordered, email support@affordableyogafitness.com, and let us know during which class and at which location you would like to pick up your mat. Please bring your receipt to the class. In some cases a few days notice may be needed to make sure the mat is at the class, so we appreciate your patience if and when this happens.
CLASS LEVEL
This class is open to every level of practitioner from beginners on up. Our instructors give careful guidance to ensure that everyone is comfortable in the foundation of the posture, and modifications to increase or decrease the intensity of each position will be available. Feel free to ask for modifications.
DIRECTIONS
Please verify class location or address on our schedule as we have several venues in Paris:
http://www.affordableyogafitness.com/apps/mindbody/list-schedule
Location details can be found on the 'Contact Us' page:
http://www.affordableyogafitness.com/pages/contact
When you enter the building, look to follow the Affordable Yoga signs to your specific room.
Any problems, follow link for teacher's phone numbers:
http://www.affordableyogafitness.com/pages/contact
*Please note that there is limited mobile phone reception at the studios. If you need to contact the instructor, please do so at least 20 minute before the start of class. Since our teachers will be busy checking in students with their personal smartphones starting 15 minutes before class, please send a text as opposed to calling as they will most likely not be able to take a call. No communication will be possible after the start time of class.
HEALTH SCREENING
Please notify your instructor if you have undergone any recent surgeries or are currently experiencing any physical injuries. While yoga has many very beneficial health effects, we want to know how to best work with each of our student's individual restrictions. Please consult a doctor if you have any personal concerns about practicing this kind of physical exercise.
Upcoming classes: