Ballet Barre
This class is taught by: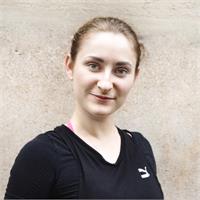 Iuliia Sotnyk comes to Paris from Ukraine. A student at Rick Odums Institut in Paris, she arrived in 2014.

A graduate from Kirovograd state pedagogical university in Ukraine, Iuliia also attended Norwegian College of Dance in Oslo in 2011. She holds degrees from both Universities.

She dances ballet, modern, contemporary, and jazz. She has also been an active dancer in Sport dance (disco, disco-freestyle, hip-hop, dance show) and has participated in many international competitions. She has won three First Place awardss in the world championship in Italy in 2007.

Iuliia loves to be creative and see people enjoying her class.
Gillian is an American living in Paris for over a decade. Yoga became a major part of her life after giving birth to her son 10 years ago. Her practice has helped to maintain balance in her personal and professional life. Teaching for Gillian is a way to help others also find balance in the often hectic urban environment.

Also, as a student of Ayurvedic medicine, Gillian finds much joy in working with homeopathy as an alternative way of healing that is complementary to modern medicine. As a Reiki master, she has practiced the healing arts through touch and the redirection of energy in the body.

Gillian completed her Yoga training (200 RYT) at the Sivananda Ashram in Orleans, France. The Sivananda style is very traditional Hatha with a major focus on meditation and spirituality. Hatha is a slow and steady practice that helps build a strong body and mind while focusing on the breath and energy centers of the body. Gillian completed her Kundalini Yoga training with 3HO, the association formed by the Guru Yogi Bhajan to bring the practice of Kundalini to the West. Kundalini Yoga is called the Yoga of Awareness. It is a dynamic, powerful tool that is designed to give you an experience of your soul.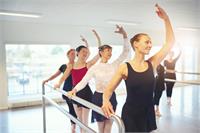 This increasingly popular exercise regime incorporates the precision of Pilates with the positions, moves, grace and technique of ballet. Add to this the alignment of yoga and the strength from sports conditioning and you will have all of the aspects of a typical Barre workout. The combined elements of the different methods fuse to form a challenging and exciting workout, which stretches and sculpts the muscles, whilst burning fat. Balance, strength, stamina, power, flexibility and motor control all improve. This workout produces dramatic results that sculpt and redefine the entire body, without even being a dancer.

The result is a body that is realigned, rebalanced and works harmoniously and efficiently. This workout is suitable for every-body as various adaptations are given throughout the class to suit the abilities of all students.

Le ballet barre est un cours de fitness qui utilise des postures et précision de Pilates, avec des positions, grace et technique du ballet. Ce cours est exigeant et amusant, il étire et sculpte les muscles tout en brulant des calories!
Equilibre, force, endurance et souplesse augmentent. Ce cours est accessible à tout le monde et utilise de la musique pour donner le tempo. Apporter votre tapis, une bouteille d'eau et des vêtements souples. Pour plus d'infos sur le lieux, regarder notre page FAQs.


WHAT TO WEAR
- Just like for yoga, comfortable clothes that allow you to move freely with no restriction are recommended.
- This class is mostly done bare foot, however students can wear dance shoes or specially designed ballet barre grip socks available at most dance outfitters.


WHAT TO BRING
- Please bring water and a sweat towel if you would like.
- Due to some exercises that take place on the floor, a yoga or fitness mat is recommended for safety.
*Yoga mats and carrying bags are available to purchase for 24€ each.
Non-toxic materials, variety of colors, size: 63cm x 183cm. Follow link to purchase:
https://affordableyogaaffordablefitness.liveeditaurora.com/pages/prices--packages

CLASS LEVEL

This class is open to every level of practitioner from beginners on up. Our instructors give careful guidance to ensure that everyone is comfortable in the foundation of the posture, and modifications to increase or decrease the intensity of each position will be available. Feel free to ask for modifications. This class is open to both men and women of any age and physical ability.


DIRECTIONS

As we rent space in several venues across Paris, please verify the class location as listed on our schedule:
http://www.affordableyogafitness.com/apps/mindbody/list-schedule


Location addresses and transportation details can be found on the 'Contact Us' page:
http://www.affordableyogafitness.com/pages/contact


When you enter the building, look for the Affordable Yoga signs to guide you to your specific room.


Any problems, follow link for teacher's phone numbers:
http://www.affordableyogafitness.com/pages/contact


*Please note that there is limited mobile phone reception at the studios. If you need to contact the instructor, please do so at least 20 minute before the start of class. Since our teachers will be busy checking in students with their personal smartphones starting 15 minutes before class, please send a text as opposed to calling as they will most likely not be able to take a call.
No communication will be possible after the start time of class.


HEALTH SCREENING

Please notify your instructor if you have undergone any recent surgeries or are currently experiencing any physical injuries. While yoga has many very beneficial health effects, we want to know how to best work with each of our student's individual restrictions.
Please consult a doctor if you have any personal concerns about practicing yoga.
Upcoming classes: