Dance and Relaxation - 60min
This class is taught by: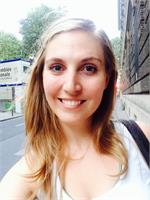 French speaking
Eliza moved to Paris in 2009 to further her training as an actress specializing in clown, mime, acrobatics and physical theatre.
Eliza grew up in Melbourne, Australia surfing, sailing, running, swimming, and all-round being outdoors. As a youth she competed as a gymnast in Victoria and afterwards moved towards soccer, hockey and netball. Realizing to her dismay that ball sports were not her forte, she was drawn to long distance running, athletics and rowing.
It was the boot camp style fitness training that she received that she loved the most. She loves to motivate people to achieve their goals, improve their well being and overall fitness and health. She is passionate about fitness and health, currently also training as a drama therapist, a vegetarian herself, and is keen to share this passion with others through her boot camp classes!
Students can expect a group training program that focuses on a full body work out including cardio and strength training. The group atmosphere will accomodate those who need that extra motivation to work out, complimented with the great social aspect.
An actress to the core, you can be sure that Eliza's classes will be well animated!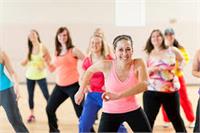 It has been proven that dance elevates your mood, helps decrease anxiety and stress, burns calories, strengthens and tones muscle areas and improves over all well being. This class offers 30 minutes of invigorating dance followed by 30 minutes of relaxation and meditation. This class is for all levels - you do not need to know how to dance and you do not need any background in any dance technique. The class offers a mix of choreographed moves & free dance derived from various styles. For those looking to lose weight, tone up or just have a good time, this is the class for you ! Following the dance component of the class, the teacher offers 30 minutes of relaxation. Through relaxation we will learn to connect to deep breath and calm the body and the mind and to be in the present moment.
WHAT TO WEAR
-Comfortable clothes that don't restrict movement
-This class is generally practiced barefoot
*Showers and designated changing facilities available only at Studio Bleu in 75009; all other indoor locations have restroom facilities available for changing.
WHAT TO BRING WITH YOU
-Mat or towel (there are no mats available to borrow in the spaces)
-Water Bottle
-Optional - Yoga props - blocks, straps, cushions, etc
*Yoga mats are available to purchase for 24€ each. Non-toxic materials, variety of colors, size: 63cm x 183cm. Follow link to purchase:
http://clients.mindbodyonline.com/classic/ws?studioId=39852&stype=43&prodid=10162
Mats can be delivered to our classes in the locations in 75001 (St. Roch), 75015 (Etienne Pernet) and 75009 (Studio Bleu). Once ordered, email support@affordableyogafitness.com, and let us know during which class and at which location you would like to pick up your mat. Please bring your receipt to the class. In some cases a few days notice may be needed to make sure the mat is at the class, so we appreciate your patience if and when this happens.
CLASS LEVEL
This class is open to every level of practitioner from beginners on up. Our instructors give careful guidance to ensure that everyone is comfortable in the foundation of the posture, and modifications to increase or decrease the intensity of each position will be available. Feel free to ask for modifications.
DIRECTIONS
Please verify class location or address on our schedule as we have several venues in Paris:
http://www.affordableyogafitness.com/apps/mindbody/list-schedule
Location details can be found on the 'Contact Us' page:
http://www.affordableyogafitness.com/pages/contact.
When you enter the building, look to follow the Affordable Yoga signs to your specific room.
Any problems, follow link for teacher's phone numbers:
http://www.affordableyogafitness.com/pages/contact
*Please note that there is limited mobile phone reception at the studios. If you need to contact the instructor, please do so at least 20 minute before the start of class. Since our teachers will be busy checking in students with their personal smartphones starting 15 minutes before class, please send a text as opposed to calling as they will most likely not be able to take a call. No communication will be possible after the start time of class.
HEALTH SCREENING
Please notify your instructor if you have undergone any recent surgeries or are currently experiencing any physical injuries. While yoga has many very beneficial health effects, we want to know how to best work with each of our student's individual restrictions. Please consult a doctor if you have any personal concerns about practicing yoga or fitness.
Upcoming classes: