Foundations of Yoga - Bilingual
This class is taught by: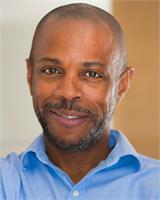 French speaking
Originally from the USA , Matthieu started yoga as a hobby. During a trip to India , a "chance" encounter with a yoga teacher changed his life forever. Unknowingly, it was the beginning of a wonderful journey into the world of yoga.
Matthieu was trained in classical Hatha Yoga (TTC and ATTC ) by the International Sivananda Yoga Vedanta Centre in South India.
Matthieu is also a certified Yoga Nidra teacher. He studied with Micheline Flak - Satyananda Ashram. In addition, he studied Indian vegetarian cooking with several ayurvedic doctors.
His yoga classes are energetic, fun and accessable to all students. For Matthieu, yoga is not just about the physical posture, it's a way of life.
For additional information on Matthieu's activities, please visit: http://www.svadharmaayuryoga.com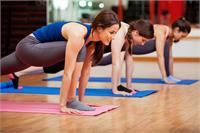 CLASS DESCRIPTION
If you are new to yoga, or if you would simply enjoy a review of the foundational concepts such as proper alignment in the poses, please come join! The class will move at a mild to moderate pace with plenty of explanations to help you feel and decide how to best situate your body in each posture, and will also offer you confidence and knowledge in preparation for faster and more advanced classes.
This class is held in English and French.
DESCRIPTION DU COURS
Si vous êtes nouveau au yoga, ou si vous souhaitez tout simplement profiter du nouveau des concepts fondamentaux tels que l'alignement dans les postures, le souffle, alors venez nous rejoindre! Le cours se déroule dans un rythme modéré à doux avec beaucoup d' explications et précisions pour vous aider à sentir et déterminer la meilleure façon de situer votre corps dans chaque posture. Ce cours vous offrira également la confiance et de la connaissance dans la préparation pour les cours plus rapides et plus avancées.
Ce cours est enseigné en Anglais et Français.


WHAT TO WEAR
-Comfortable clothes that don't restrict movement
-This class is generally practiced barefoot
*Showers and designated changing facilities available only at Studio Bleu in 75009; all other indoor locations have restroom facilities available for changing.
WHAT TO BRING WITH YOU
-Mat or towel (there are no mats available to borrow in the spaces)
-Water Bottle
-Optional - Yoga props - blocks, straps, cushions, etc
*Yoga mats are available for purchase for 24€. Non-toxic materials, variety of colors, size: 63cm x 183cm. Follow link to purchase:
http://clients.mindbodyonline.com/classic/ws?studioId=39852&stype=43&prodid=10162
Mats can be delivered to our classes in the locations in 75001 (St. Roch) and 75009 (Studio Bleu). Once ordered, email support@affordableyogafitness.com, and let us know during which class and at which location you would like to pick up your mat. Please bring your receipt to the class. In some cases a few days notice may be needed to make sure the mat is at the class, so we appreciate your patience if and when this happens.
CLASS LEVEL
While any level of student will benefit from focusing on the foundational principles of yoga practice, this particular class is intended for a Beginner Level. Advanced modifications will not be highlighted. Check our schedule of other classes for intermediate and advanced offerings.
DIRECTIONS
Please verify class location or address on our schedule as we have several venues in Paris:
http://www.affordableyogafitness.com/apps/mindbody/list-schedule
Location details can be found on the 'Contact Us' page:
http://www.affordableyogafitness.com/pages/contact
When you enter the building, look to follow the Affordable Yoga signs to your specific room.
Any problems, follow link for teacher's phone numbers:
http://www.affordableyogafitness.com/pages/contact
*Please note that there is limited mobile phone reception at the studios. If you need to contact the instructor, please do so at least 20 minute before the start of class. Since our teachers will be busy checking in students with their personal smartphones starting 15 minutes before class, please send a text as opposed to calling as they will most likely not be able to take a call. No communication will be possible after the start time of class.
HEALTH SCREENING
Please notify your instructor if you have undergone any recent surgeries or are currently experiencing any physical injuries. While yoga has many very beneficial health effects, we want to know how to best work with each of our student's individual restrictions. Please consult a doctor if you have any personal concerns about practicing yoga.
Upcoming classes: