Nia Movement - 60min - Bilingual
This class is taught by: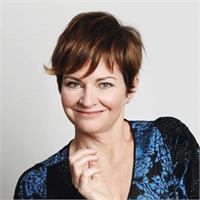 French speaking
Marybeth has had many home towns: Richmond, VA, Washington DC, Chapel Hill NC, London, and now Paris!
She discovered Nia (inspired by elements of Martial Arts, Dance arts, and Healing Arts) in 1998 after the birth of her 2nd child. After a few classes she was hooked; she loved to "dance like no-one's watching" in a roomful of smiling people. In 1999 she started training to become a teacher and she is now a Black Belt Nia Practitioner.
Marybeth's passion is to inspire others through movement and and self-healing. She brings more than 18 years of experience, experimentation, and creativity to her playful Nia practice. As a teacher, Marybeth fosters a non-judgmental environment, empowering participants to listen to their bodies and to live with greater vitality, joy, and connection. Marybeth's interest in self-healing and energy led her to the practice of Reiki. She has found her Reiki training to have a subtle yet vast impact on her Nia practice. Marybeth is a wife, mother, daughter, and friend, who uses awareness and joy to spread love and fun into the universe. She loves to travel the world and her motto is "Rock on!"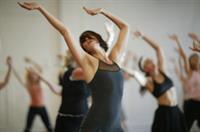 Nia is a sensory-based fitness class and lifestyle practice inspired by dance, martial arts and healing arts. Nia that makes room for the unique spirit of every individual, including emotions and the mind as part of the workout.
By embracing the gifts of the healing arts, we embody sensation, the backdrop upon which all of our practice takes place. Martial arts and meditative techniques teach mindfulness, a powerful tool for self-discovery. Dance arts teach how to move with grace and fluidity. improves functioning.
Nia engages people's hearts, giving them permission to play and more intimately connect with themselves and with others. It encourages inner exploration and self-discovery and guides students to move through their own unique, infinitely creative space.
Nia is low impact, practiced barefoot, and adaptable to individual needs and abilities. No previous dance experience is necessary, everybody is welcome.
No yoga mat is required for this class.
This class is taught in English and French.

DESCRIPTION DU COURS
Nia est une pratique sensorielle basée sur un cours de remise en forme et style de vie inspiré par la danse, les arts martiaux et arts de la guérison. Nia fait place à l'esprit unique de chaque individu, y compris les émotions et l'esprit dans le cadre de la séance d'entraînement.
En embrassant les dons des arts de la guérison, nous incarnons la sensation, la toile de fond sur laquelle l'ensemble de notre pratique a lieu. Arts martiaux et des techniques de méditation enseignent la pleine conscience, un outil puissant pour la découverte de soi. Les arts de danse enseignent comment se déplacer avec grâce et fluidité.
Nia engage le cœur des gens, en leur donnant la permission de jouer et connecter plus intimement avec eux-mêmes et avec les autres. Il encourage l'exploration intérieure et la découverte de soi et guide les élèves à se déplacer dans leur propre espace unique, infiniment créatif.
Nia est faible d'impact, pratiquée pieds nus, et adaptable aux besoins et aux capacités individuelles. Aucune expérience en danse est nécessaire, tout le monde est le bienvenu.
Le tapis de yoga n'est pas nécessaire pour ce cours.
Ce cours est enseigné en Anglais et Français.
WHAT TO WEAR AND BRING
- This class is generally done barefoot
- Please wear comfortable clothes
- Water Bottle
CLASS LEVEL
Can be adapted to all levels from beginner to advanced, so all levels are welcome at all classes. The instructor will demonstrate all exercises in detail and give different options for participants of different levels.
DIRECTIONS
Please verify class location or address on our schedule as we have several venues in Paris:
http://www.affordableyogafitness.com/apps/mindbody/list-schedule
Location details can be found on the 'Contact Us' page:
http://www.affordableyogafitness.com/pages/contact
When you enter the building, look to follow the Affordable Yoga signs to your specific room.
Any problems, follow link for teacher's phone numbers:
http://www.affordableyogafitness.com/pages/contact
*Please note that there is limited mobile phone reception at the studios. If you need to contact the instructor, please do so at least 20 minute before the start of class. Since our teachers will be busy checking in students with their personal smartphones starting 15 minutes before class, please send a text as opposed to calling as they will most likely not be able to take a call. No communication will be possible after the start time of class.
HEALTH SCREENING
Please notify your instructor if you have undergone any recent surgeries or are currently experiencing any physical injuries. While yogic bootcamp has many very beneficial health effects, we want to know how to best work with each of our student's individual restrictions. Please consult a doctor if you have any personal concerns about practicing this type of physical fitness.
Upcoming classes: