Hatha Yoga - 60 min
This class is taught by: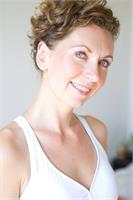 Hello, I am Anna. My passion (sounds corny, but its true!) is to make people happier and healthier by introducing them to fitness, yoga and healthy nutrition. I have been practicing yoga for 7 years and now am Qualified Yoga Alliance Teacher RYT200 as well as hold a full diploma in Personal Training,
A bit more about me…
I am a British/Russian and have lived almost equal amounts of my life now in both the countries, before moving to Paris 2 year ago. I have a background in corporate career, but I packed it in and quit my job to become a health and fitness professional 3 years ago when I qualified as a yoga teacher as well as a personal trainer and nutrition consultant. Aside of my work-related passions, I love photography and design. I love trying to understand contemporary art, and spotting street art. I also love being outdoors, mountains, sea, forests, – all give me great pleasure to explore, especially when I'm doing something active with a great group of friends.
Professional history
I Have been into sports and fitness from a young age. Growing up in a very sporty family (my dad is ex-elite decathlete, and my mum owns and runs a successful fitness centre for over 20 years.) I always got involved in and loved everything my parents did, and after getting a degree in Business Management in the UK and a brief stint in the corporate world I realised that my true professional calling was my lifelong passion for sports and fitness. I then quit my job and re-trained as a Personal Trainer, nutrition consultant, aqua-fitness instructor and then went to India where I trained to become a yoga teacher and reiki healer. After coming back from India I moved to France where I saw a need for affordable health and wellbeing and shortly after founded Affordable Yoga, where I now work full time.
There has been tremendous support and interest in this initiative so I have lots of exciting plans of expansion into different locations and adding new exciting services. If there isn't something yet on offer that completely suits your needs in terms of time and location, please follow keep checking back for news!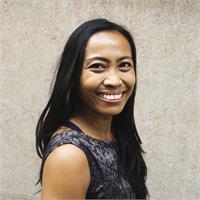 Atie is from Indonesia and claims that she is still pure Indonesian even after living in Tokyo, New York and now Paris. She earned her 200 hour yoga teacher certification and Level 1 Restorative certification from Yogaworks in New York. Following her loving husband, she arrived in Paris in November of 2015.

Her personal fitness regime includes dance classes, CrossFit, and weight lifting. However, yoga is her passion and stable foundation wherever she happens to be living. According to Atie her experience in yoga brings enlightenment and liberation for her being, and her practice is the ultimate journey to herself: body, mind and soul.

She has taught corporate/group classes as well as private clients in New York and Jakarta. Her style when guiding Vinyasa and Hatha Yoga classes is energizing, challenging, and playful and at the same time calming and nurturing. She believes that a smile is as important as the breath. "Yoga is for everybody and every body", and she encourages students not hesitate to ask her about postures and their modifications.

Her exploration of Yoga extends to other styles such as Iyengar, Dharma Yoga and Ashtanga. Patanjali's "Yoga Sutras" is the book of choice that she is always returning to, and that she brings with her wherever she travels.

As happy as she is in all of her other fitness endeavors she is on the lookout for a Badminton partner, so get in touch with her if you would like to play!
French speaking
Louise is originally from England, where she grew up in beautiful Cornwall. In 2001 she moved over to Brittany and in 2009 Louise moved to Paris for her job as store manager in an organic Naturalia shop. After leaving this stressful and exhausting job, Louise decided to stay and teach yoga in Paris.
Louise is a huge fan of cooking and eating! As a vegetarian, she combines flavours, spices and origines to create a colourful, healthy, international fusion.
She loves to travel, to meet new people, discover places, ideas, and collecting recipes where ever she goes.
Louise followed an intensive 200h classical yoga teacher training in Spain in 2013. This is where she learned the basics of alignment and asana, aswell as breathing and relaxation techniques and meditation.
In 2015, Louise followed one of her inspiring teachers in a ten week ayurveda course, the Dinacharya, where she discovered the basics of ayurveda and how to bring it into everyday life to live a more peaceful, happy and healthy life. She has also studied crystal healing, Korean relaxation massage and Reiki.
In her own practice, Louise enjoys the natural mix of subtle and dynamic movement. Being on her mat and listening to her body and practicing what it asks for. She especially loves the energy created in a slow, mindful, expansive flow which balances both the body, the mind and the more subtle elements of the self.
As much as possible Louise moves from the heart when on the mat, she also reminds herself regularly to smile and have fun !
In the past few years, breath work and mantra have eased themselves into her practice, as well as self massage and gratitude.
Louise's classes are light hearted with a positive and optimistic vibe. She encourages students to listen to their body, to feel their breath and to relax into each posture.
In each class Louise focuses on alignment, grounding and expanding. Falling over, cracking joints and laughter are all welcome in her classes which begin with intention and finish in gratitude.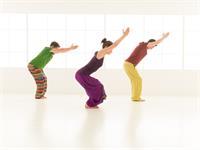 Hatha yoga style incorporates a series of isolated / static postures that are held for between 30sec and 3mins with rests in between. This style of class always incorporates deep relaxation and breathing exercises in addition to the practice of yoga asanas / postures. The slower pace also allows for a more concentrated focus of proper body alignment in each pose.  This is an excellent opportunity to become familiar with the traditional postures that are used in a more fluid Vinyasa class.
This class is held in English, most of our teachers do speak some French, don't hesitate to ask for help understanding.
Le yoga Hatha intègre une série de postures tenues pour entre 30sec et 3mn. On utilise des postures de "repos" entre chaque asana. Ce style de cours incorpore toujours une profonde relaxation et des exercices de respiration, en plus de la pratique du yoga asanas / postures. Le rythme plus lent permet également une approche plus concentrée d'alignement du corps dans chaque pose. Ceci est une excellente occasion de se familiariser avec les postures traditionnelles qui sont utilisées dans les cours de Vinyasa qui est plus rapide.


WHAT TO WEAR
-Comfortable clothes that don't restrict movement
-This class is generally practiced barefoot
*Showers and designated changing facilities available only at Studio Bleu in 75009; all other indoor locations have restroom facilities available for changing.


WHAT TO BRING WITH YOU
-Mat or towel (there are no mats available to borrow in the spaces)
-Water Bottle
-Optional - Yoga props - blocks, straps, cushions, etc
*Yoga mats are available for purchase for 24€. Non-toxic materials, variety of colors, size: 63cm x 183cm. Follow link to purchase:
http://clients.mindbodyonline.com/classic/ws?studioId=39852&stype=43&prodid=10162
Mats can be delivered to our classes in the locations in 75001 (St. Roch), 75015 (Etienne Pernet) and 75009 (Studio Bleu). Once ordered, email support@affordableyogafitness.com, and let us know during which class and at which location you would like to pick up your mat. Please bring your receipt to the class.
In some cases a few days notice may be needed to make sure the mat is at the class, so we appreciate your patience if and when this happens.


CLASS LEVEL
This class is open to every level of practitioner from beginners on up. Our instructors give careful guidance to ensure that everyone is comfortable in the foundation of the posture, and modifications to increase or decrease the intensity of each position will be available. Feel free to ask for modifications.


DIRECTIONS
Please verify class location or address on our schedule as we have several venues in Paris:
http://www.affordableyogafitness.com/apps/mindbody/list-schedule
Location details can be found on the 'Contact Us' page:
http://www.affordableyogafitness.com/pages/contact
When you enter the building, look to follow the Affordable Yoga signs to your specific room.
Any problems, follow link for teacher's phone numbers:
http://www.affordableyogafitness.com/pages/contact
*Please note that there is limited mobile phone reception at the studios. If you need to contact the instructor, please do so at least 20 minute before the start of class. Since our teachers will be busy checking in students with their personal smartphones starting 15 minutes before class, please send a text as opposed to calling as they will most likely not be able to take a call.
No communication will be possible after the start time of class.


HEALTH SCREENING
Please notify your instructor if you have undergone any recent surgeries or are currently experiencing any physical injuries. While yoga has many very beneficial health effects, we want to know how to best work with each of our student's individual restrictions.
Please consult a doctor if you have any personal concerns about practicing yoga or fitness.

Upcoming classes: